Don't Let the Green Grass Fool Ya!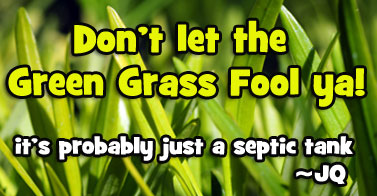 This Quote above is what inspired the Quick Quotes Website… It was originally Posted on February 24, 2014. As of March 7th, 2014.. it has reached over 30k people on facebook. It has been pretty crazy to watch the traffic and see the comments, likes, and shares.
Jim and I decided to build this website and share more quotes by Jim, his Grandma and his Daddy Boom Boom. You will see more of his family quotes posted on this website as well as facebook.
Thanks for checking this out and supporting the website. Tell your friends and keep checking this site and the pages on fb.